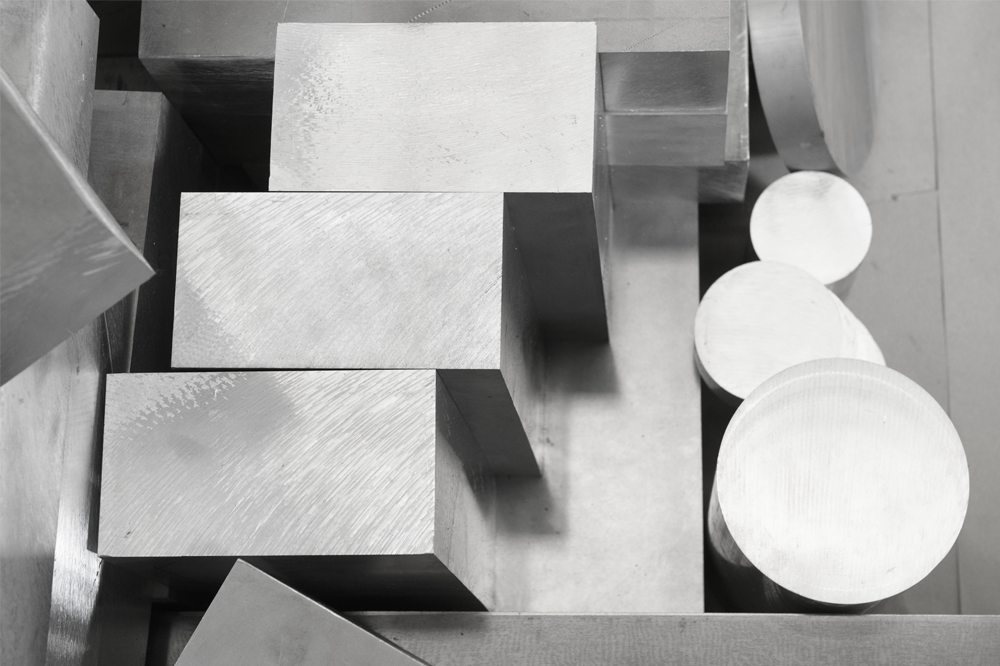 คุณลักษณะทั่วไป (General Characteristics)

AA6061 aluminum, magnesium and silicon are an important material which can be improve aging by age hardening. Also Chromium will improve of under aging and control grain size for high durability.
การใช้งาน (Applications)
AA6061 Prefer to use in high durable structures with high corrosion resistance, for instance, vehicle parts, plan, ship, truck. And also piping system , electrical and electronics, furniture, vacuum cleaner pipe, slide rail for transportation.
คุณลักษณะเด่น (Characteristics)
Lighter than steel 3X
High thermal conductivity and electricity better than steel.
medium durability
Excellent resistance to corrosion
Excellent efficiency for welding
Available for Cold-working
Available for Lathe plate
Available for polishing process and anodizing
คุณสมบัติ

ค่าเฉลี่ย

ความหนาแน่น / Density (g/cm2)

2.7

อุณหภูมิหลอมเหลว / Melting range (°C)

580-650

การนำความร้อนที่ 20°-100°C
Thermal Conductivity (W/m-K)

150-170

สัมประสิทธิ์การขยายตัวทางความร้อนระหว่าง 20°-100°C
Coefficient thermal expansion between 20°-100°C

23.6

ค่าการนำไฟฟ้า / Electrical conductivity (m/Q-Cm2)

4.2

โมดูลัสของการยืดหยุ่นที่ 20°C / Modulus of elesticity (10^3 N/mm2)

69
| | |
| --- | --- |
| AA | 6061 |
| ISO | AIMglSiCu |
| DIN | 3.3211 |
| สภาพจำหน่าย | ผ่านการบ่มแข็ง และคลายเค้น (T651) ความแข็งเฉลี่ย 90 HB |
Casting No

Si

Fe

Cu

Mn

Mg

Cr

Ni

Zn

Ti

Min

6061

0.40

0.15

0.8

0.04

Max

0.80

0.70

0.40

0.15

1.2

0.35

0.05

0.25

0.15